Data Conflict Analysis¶
Conflict analysis is the activity of detecting, tracing, and explaining possible conflicts among observations of variable values (i.e., evidence or data). Inconsistencies among observations are easily detected (P(evidence) = 0), but also flawed findings should be detected and traced. For example, in a diagnostic situation a single flawed test result may take the investigation in a completely wrong direction.
Data conflicts are indicated in the right-hand side of the status bar of the Main Window and in the Junction Tree Window (see Figures 1 and 2). Please note that a positive conflict measure indicates negatively correlated observations (i.e., a possible conflict) and that a negative conflict measure indicates positively correlated observations.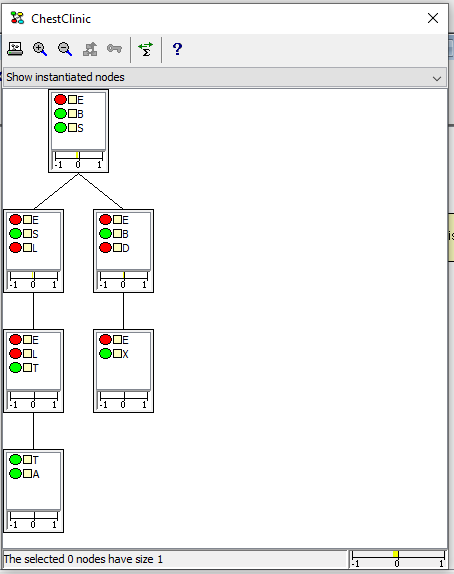 To understand what conflict analysis is and how it can be used, there are several issues of interest: